We might not always appreciate it, in fact we often find it a tiresome bore, but grammar is essential for clear and effective communication. Every book, article, or poem you've ever enjoyed owes a nod of gratitude to grammar; and on National Grammar Day we can all show our appreciation too.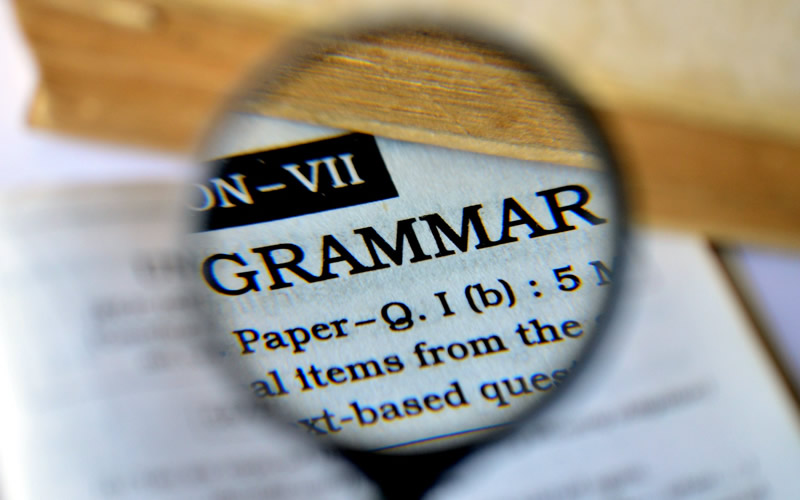 When did National Grammar Day Begin?
National Grammar Day was established in 2008 by award-winning American author Martha Brockenbrough. When asked why she created National Grammar Day, Brockenbrough said, "Language is something to be celebrated, and March 4th is the perfect day to do it. It's not only a date, it's an imperative: March forth on March 4th to speak well, write well, and help others do the same!"
National Grammar Day has gained support from the highest levels of society; the inauguration of National Grammar Day was endorsed by none other than former President George Bush, who wrote a personal letter in support of the initiative. Since its institution, National Grammar Day has become a widely celebrated occasion, with schools, institutes, and individuals participating in a collective appreciation of good grammar.
How to Celebrate National Grammar Day
There are numerous ways to celebrate National Grammar Day, it doesn't matter if you are a grammar pro or an amateur enthusiast, there is a grammar focused activity out there for you. Here are just a few ideas:
Learn a new grammar rule. For example, do you know how to correctly use who and whom? Are you familiar with the term 'independent clause'? Do you know nouns from verbs? And do you know how to combine plural verbs with collective nouns? You can find out all of this, and more, on the Blue Book of Grammar website.
Read about grammar. There are plenty of online resources that can teach you all you need to know about grammar. Why not spend National Grammar Day exploring some of these; or you could buy a grammar to study at your leisure.
Play a grammar game. See if you can spot all the grammatical (and spelling) errors in the proofreading game.
Test a friend's grasp of grammar. Write a couple of grammatically incorrect sentences and see if your friend can figure out what's wrong with them.
Listen to the March Forth National Grammar Day song. The song was written by Mignon Fogarty, a.k.a. Grammar Girl, who was the host of National Grammar Day in 2021.
Happy National Grammar Day
We wish you a grammatically correct National Grammar Day!