Have you got the back to work blues after celebrating the start of a new year? There's no better resolution for this new year than to take more care of yourself, whether that's your body or your mind. A brilliant way to achieve this is to run yourself a nice warm bubble bath at the end of the day to release any stress or tension that is running you down. Great for relaxation and recovery, the bubble bath is an archetypal image when you think of unwinding and treating yourself.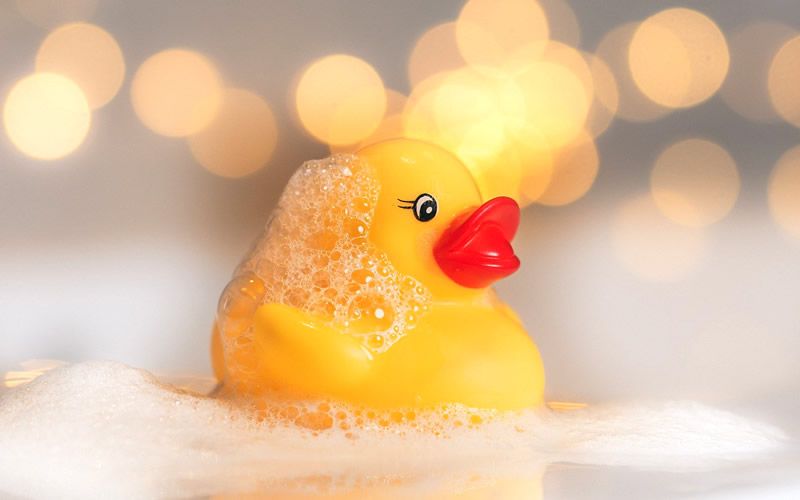 Although the bathtub is the namesake and defining feature of bathrooms around the world, in recent years, it has found itself traded out for the more space and time efficient shower. It may be hard to argue against the cleaning benefits of showers, but a bath has other great uses that put it in a league of its own. This is especially true If you are currently experiencing the cold winter months. Hopping in the bath is a great way to warm yourself up, plus the bubbles insulate the water and keep it hotter for longer. Additionally, baths are wonderful for recovery after a hard session at the gym or playing sports. Professional athletes use both hot and cold baths post-training to speed up muscle recovery.
History of the Bubble Bath
The bath has been around for an extremely long time, but the addition of bubbles has made having a wash a more pleasant, clean and fun experience. The bubble mixture can come in liquid form, a gel or tablet. Recent times have seen an explosion in the popularity of the bath 'bomb'. An object that you drop into the warm waters of your tub and watch as it pleasantly fizzes and dissolves into brightly coloured, wonderfully smelling soap. Historically adding soapy bubbles to a bath increased the cleanliness of the experience, helping to keep you and your bathtub squeaky clean. The waves of foamy bubbles were also great for hiding your modesty back when bathing wasn't entirely as private as it is today.
How to Celebrate Bubble Bath Day
Just a disclaimer, if you are only jumping in the bath once a year to celebrate Bubble Bath Day, you might have some trouble making new friends. So, keep the spirit of Bubble Bath Day alive all year round by experimenting with new soaps, bath bombs or scented oils during bath-time. Light some candles to make it a really special occasion or get yourself a rubber duck to serve as your bubble bath companion. If the duck doesn't quite cut it, you could try adding some bubble bath mixture to a hot tub and invite your friends to enjoy a bubbly bath-time in style. Whether you are covered in mud from head to toe, or just need an hour to get away from your busy life and relax, the bubble bath has a lot to offer us.
Bubble Bath Day Images